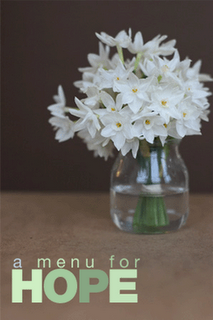 All this talk about World Peace, giving to Charity and other heartfelt sentiments is nothing but meaningless if one does not do anything about it. This Christmas, let us join Chez Pim, the organizer for the Menu for Hope III programme and almost every food blogger in this world to help raise funds for the Hungry.
The concept is simple; simply purchase a raffle ticket (lucky draw ticket for you Singaporeans) for a prize that you desire. The more tickets you buy, the higher your chances are.
To this end, this blog will be donating his slightly-used (only one year old) but trusty Ricoh Caplio R3 camera. With a 7.1x Optical Zoom (the only point-and-shoot camera of it's class to have this!) and 28mm wide-angle to 200mm telephoto lens, this 5 megapixel camera that is specially designed for Food Porn:
This is definitely a food blogger's dream camera. My camera will come with its original Faux Leather case, the cables and necessary software. The warranty has about two years left, but the Ricoh R3 is sturdy and solidly built.
But wait, there's more! If you win this camera, you will also receive a brand new camera bag that comes with a small camera tripod and a cleaning kit. All for the price of a raffle ticket!
The Prize Code is AP49.
To get the raffle ticket, here's what you should do:
1. Open up your browser and go to the donation page at (http://www.firstgiving.com/menuforhopeIII)
2. Make a donation, each US$10 will give you one raffle ticket toward a prize of your choice. Please specify which prize (remember AP49!) or prizes you'd like in the 'Personal Message' section in the donation form when confirming your donation. Do tell us how many tickets per prize, and please use the prize code -for example, a donation of US$50 can be 2 tickets for AP01 and 3 for AP02.
3. For US donors, if your company has agreed to match your charity donation, please remember to check the box and fill in the information so we may claim the corporate match.
4. Please also check the box to allow us to see your email address so that we could contact you in case you win. Your email address will not be shared with anyone.
5. Check back on Chez Pim on January 15 when we announce the results of the raffle. (The drawing will be done electronically. Our friend the code wizard Derrick at Obsession with Food is responsible for the wicked application that will do the job.)
More details can be found at Chez Pim's here and the Asia-Pacific round-up of prizes can be seen at Grab Your Fork and also the wonderful contributions of my fellow Singaporean bloggers like Chubby Hubby and Joone! who are offering irresistible prizes.
---
There Are 5 Comments
Hey Ivan,
if I'm not wrong,the Ricoh R3 has a 3-YEAR warranty! (2 more to go)
Another reason for getting that raffle ticket …
---
Thanks! I've amended it.
---
[…] Ivan of food.recentrunes is offering up his slightly used Ricoh Caplio R3 digital camera. It's a point and shoot with 7.1 optical zoom. Not a bad start into the world of food photography for $10! […]
---
Will you ship anywhere?
---
Actually, no. Other than Singapore, shipping costs would be prohibitive because of the insurance and I am not sure if it can even go through customs for some countries.
---